20 Channel Digital Algorithm for Hearing Amplification

We provide more clear sound by digitalizing the way human cochlea analyzes audio frequency and divides it precisely into 400 Hz intervals

We provide more natural and accurate sound even in diverse environments by adequately compressing small and big sounds to meet your degree of hearing.

Enhanced Noise Reduction

We provide clear environment for conversation by reducing noise and amplifying speech sounds even when you are in noisy situations.

Automatic Sound Output Control

We protect your hearing by decreasing volume of sudden big sounds and preventing their distortion.

Noise Squelch

We provide you with listening comfort by even effectively reducing level of noise even in a quiet place.

BTE (Behind The Ear) Type with Minimal Size

The size and weight of the hearing instruments are very important in order to use them for a long time in the real life.
Our HearingAble IRIS20 is very comfortable to apply and wear as it weighs just 2.2g.

Battery Life

HearingAble IRIS20 lasts more than 110 hours per 312 zinc-air coin battery.

In general, most people use hearing instruments 10 hours a day and therefore, they can use IRIS20 for more than 10 days without having to replace the battery.
Diverse Functions Linked to Smartphones

We provide diverse functions by using the latest Bluetooth technology.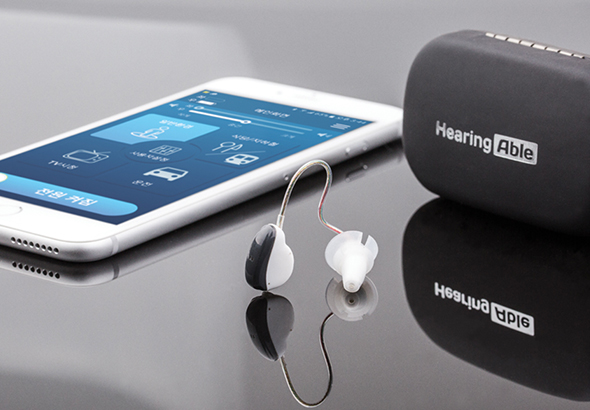 Self-hearing
test and
automatic
fitting

Selection
modes by
user
environment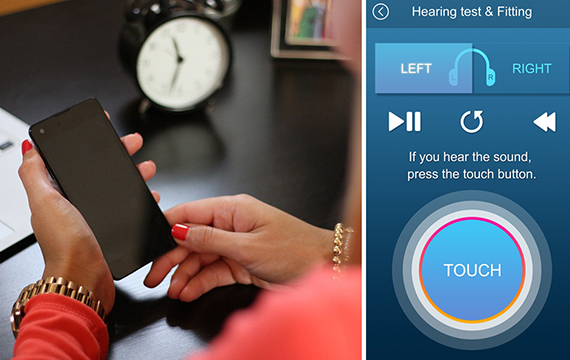 Self-Hearing Test & Automatic Fitting

Hearing test is essential for you to adapt hearing instruments to meet your degree of hearing.
However, most hearing instruments require you to visit a hearing care professional to have a hearing test and this is quite inconvenient.
Our HearingAble IRIS20 lets you test your hearing by yourself at home.
The test result will be automatically stored in the setting of the devices and you will always be able to use them that match your degree of hearing.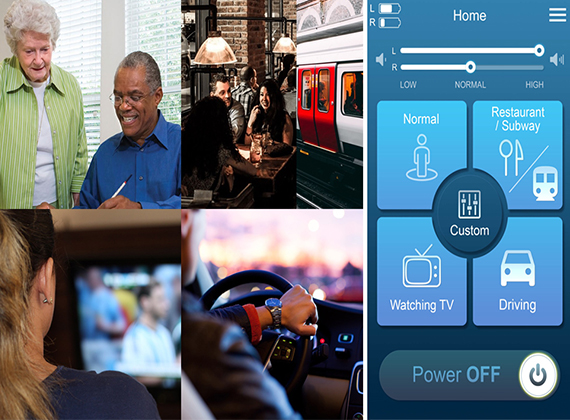 Selection Modes by User Environment

You can select different modes depending on where you are located.
Normal

Device setting based on a hearing test

Restaurant
/ Subway

Treble frequencies of the sound are moderately adjusted.

Watching TV

Surrounding noise is moderately adjusted to help focus on TV sounds.

Driving

Engine sound is moderately adjusted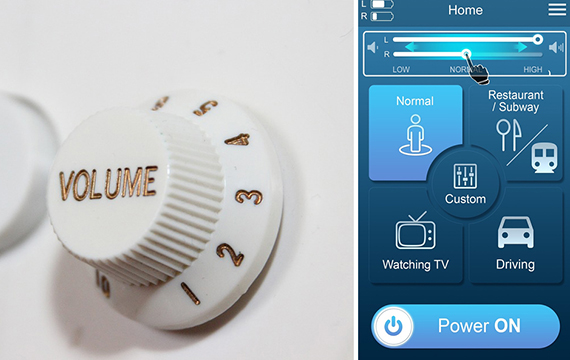 Volume Control

You can adjust the volume by 3 options (Low/Normal/High) according to the level of sound around you.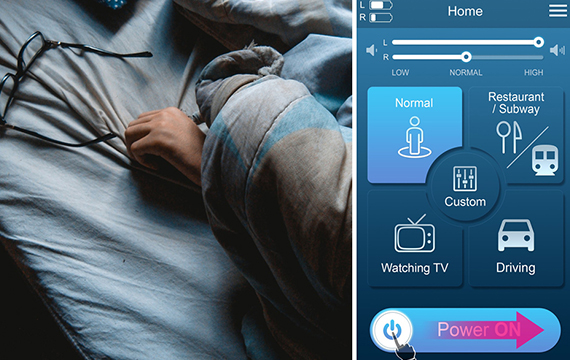 Power Control

You can control power on/off conveniently without having to remove the battery from the devices.
Compatibility

You can download HearingAble app for free in select Apple and Android devices.
Instruction Guide

Please watch general instruction on how to use HearingAble IRIS20 in the following movie.

Specification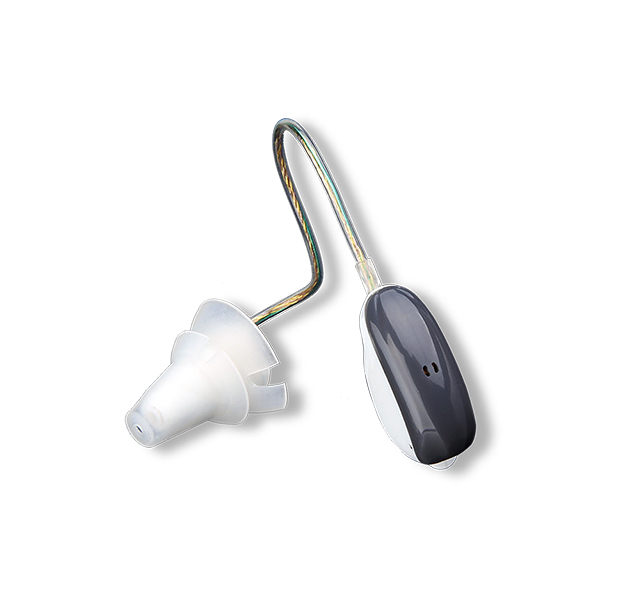 Specification
Item
Details
Hearing aid Function
Number of Channels
20 ch (Wide Dynamic Range Compression)
Max Output
108 dB
Average Gain
40 dB
Available hearing level
Mild to Moderately severe
Battery Type
312 Zinc-Air Coin
Battery Life
90~130 hours
Weight
2.2 g
Color
White with Gray
Certification
FDA, FCC, CE Medical, KC
Wireless Bleutooth Function
Bluetooth Version
Ver. 4.1 Low Energy
Self Hearing Test&Auto fitting
Yes
Environment mode
4 Types (Normal, Restaurant/Subway, Watching TV, Driving)
Volume Control
3 Steps (Low, Normal, High)
Power Control
Yes
Android Version
OS 4.4 or Later
iOS Version
OS 7.0 or Later / iPhone 4s or Later
Frequently Asked Questions